HHS Tour Sep 23, 2016
Video taken by Highline High School's Communications staff to share on their Superintendent Enfield's website. We had a wonderful tour and it was enjoyed by all.
HHS Class of 1966 Takes a Trip Down Memory Lane from Highline Public Schools on Vimeo.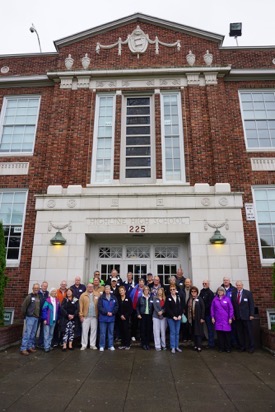 1966 Classmates who attended our Highline High School tour. HHS classmates from 1964 and 1965 also joined us.